External validation that does nothing to assuage my own crushing doubts:
Time Out New York Critic's Pick: "Riveting…. A true-life tour de force"
New York Times: "Strauss mines a great deal of laughter from disabling pain"
Adam on WNYC's Leonard Lopate Show
Adam on OCD and psychedelics in Huffington Post
More nice things people not related to Adam have said about him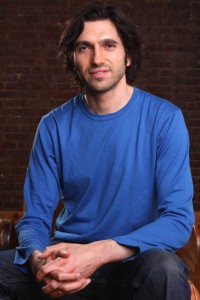 Adam Strauss's work has been called many things, mostly adjectives. He won the New York Fringe Festival's Overall Excellence Award for Solo Performance and the Leffe Beer Craft Your Character storytelling competition. He's lost too many things to mention here.