Adam has two solo shows premiering at the 2013 Edinburgh Fringe.
The Mushroom Cure is a completely true autobiographical monologue. It has been called "overwhelmingly powerful", "transcendent", and "staggeringly original" in reviews the author has composed in his head while waiting for the subway. Several imaginary critics have also noted Adam's magnetic stage presence, and two complemented his footwear. Real-life critics have also said some nice things about Adam's previous work.
(scroll down for Montane Vole)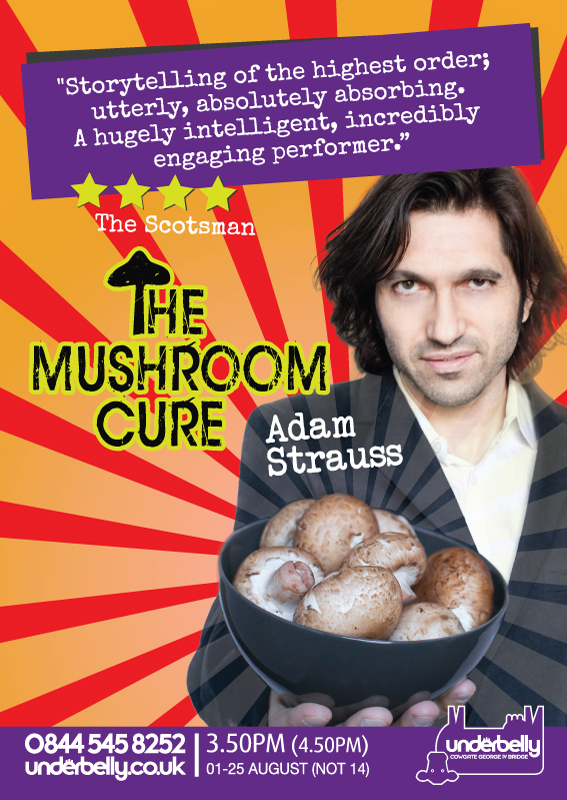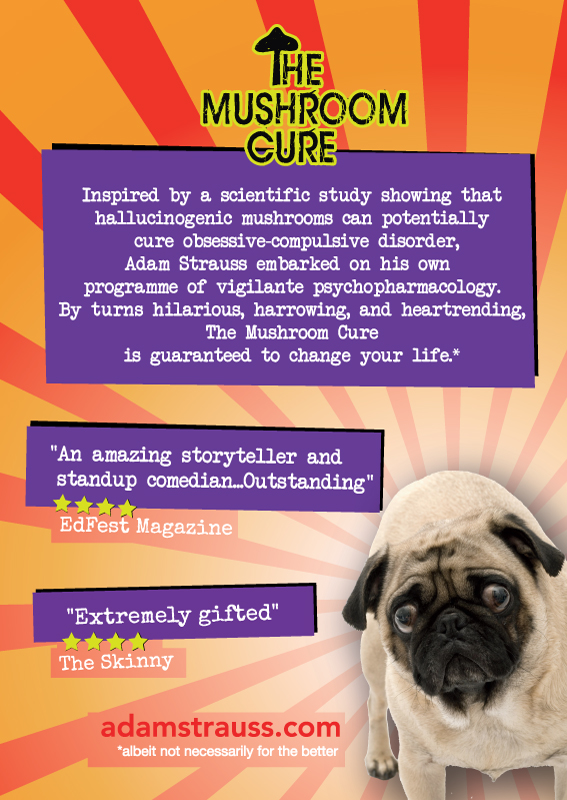 The Sordid Sex Life of the Montane Vole is a stand up show.